Amsterdam Beach


To truly experience Amsterdam be sure to head out beyond the borders of the city centre and discover the Metropolitan Area. In less than 30 minutes, you'll discover excellent shopping cities like Haarlem, the majestic windmills at Zaanse Schans, the famous tulip fields in and around the Keukenhof, and the Amsterdam beach area of IJmuiden or Wijk aan Zee . Take some time to discover the Amsterdam Beach Area at your own pace by pedelec!
You can rent a pedelec to discover all these highlights in the surroundings of Amsterdam city. We will bring the pedelecs to your starting point.
Dutch
Dunes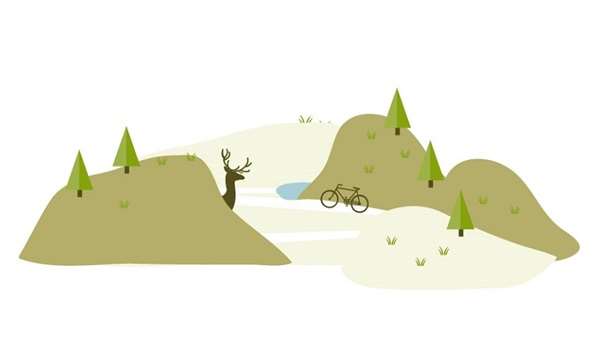 The Dutch Dunes are an ever-changing landscape full of opportunities. This exceptional 'no man's land' between the flat expanses inland and the North Sea provides a wide variety of experiences that alter from moment to moment. Be it tranquil hiking through sheltered inlets as you admire wild flowers and rare wildlife, or the windswept hilltops that offer amazing views out over the coastline.
Enjoy a casual stroll, a lengthy hike or even a challenging bike ride across the undulating sands. There are experiences for all ages and desires within these protected landscapes. And on either side of the dunes, you'll find luxurious stretches of beach or green forests and peaceful lakes that are perfect for a daytime paddle.
Take a bike ride through the Dutch Dunes and find surprises like military bunkers, magnificent views of the coast and spectacular nature.
Make your reservation for a pedelec and we will bring the bike to your starting point.
Amsterdam
Beach

area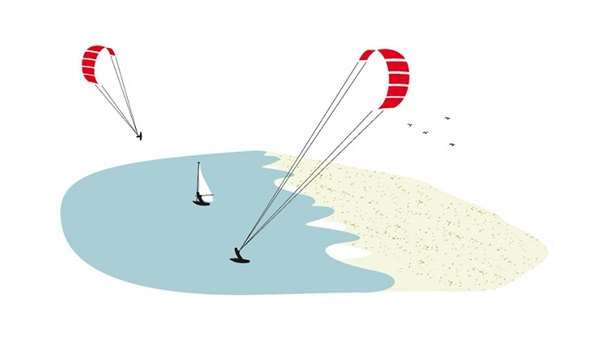 The Wind Water Beach around the mouth of Amsterdam's River IJ is always a marvellously sensory and physical experience.
The smell of the salty sea pervades the air and the fresh gusts of wind coming in from the North Sea ensure this area is a haven for water and wind sports fans. From surfing to sailing or even land yachting, whether you're an expert or beginner, there are loads of professional teachers and rental companies to get you going. Northwest of Amsterdam, the beach at IJmuiden is a fantastic spot for nature lovers and dog walkers. And where the Port of Amsterdam meets the sea, stop off for top-notch food and drinks opposite the impressive sea locks, admiring the massive cruise ships and commercial boats making their way in and out of the city.
Rain or shine, Amsterdam's beaches are a haven for sporty types. Hold on tight for a thrilling day of watersports.
Make your reservation for a pedelec and we will bring the bike to your starting point.
National
Park

Zuid-Kennemerland

The National Park Zuid-Kennemerland is a remarkable expanse of dunes between Zandvoort and IJmuiden, covering approximately 38 hectares and attracting two million visitors each year.
Living here are more than 100 different species of bird, red deer, rabbits and roe deer, as well as large grazers such as Highland cattle and a small number of wisent (European bison). You can explore this vast protected dune landscape from sunrise to sunset via the designated walking routes and cycle paths. There are also many other opportunities to enjoy unique experiences amidst this memorable landscape, including horse riding and swimming, ensuring you can always get up close to nature.

Be sure to pass by visitor centre De Kennemerduinen to learn all about the park's environment and its many opportunities.

For more information about our nature lovers tour check this route

Please find more information on their website.

Visit the park
Entrance to the park is free of charge
The Visitorscentre 'De Kennemerduinen' is located at Zeeweg 12 in Overveen, nearby the parking 'Koevlak'.
Contact the visitorscentre on:
T:+31 (0) 235 411 123
E: info@np-zuidkennemerland.nl
Open from Tuesday till Sunday from 10.00 am till 5 pm.
Spaarnwoude
recreational

area

The Spaarnwoude recreational area is located between Amsterdam, Haarlem and Velsen. At Spaarnwoude, you can walk, bike or skate while enjoying the typical Dutch landscape. There's plenty of space to play and relax, as well as tons of activities like paintball, a climbing wall, putting green, canoeing, swimming and move. The recreational area is host to several large events every summer.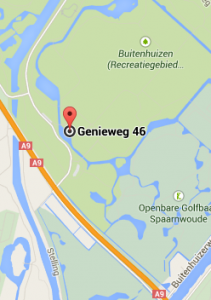 Pedelec
bike

rental

To enjoy one of these area's you can rent a pedelec with Dutch Pedelec Tours. Self guided tours are available and we would love to help you plan your trip. Visit the Amsterdam Beach area and ask us for the possibilities.
Transport to the
Amsterdam

Beach Area

Use a public transport pass for Amsterdam & Amsterdam Beach area. The Amsterdam & Region Day ticket lets you explore the beaches of IJmuiden and villages like Haarlem with a single 24-hour public transport pass. When you purchase this ticket, you'll also get a public transport guide for the Amsterdam region (PDF) filled with useful tips and sightseeing highlights. From Haarlem or IJmuiden you can make the most exciting bike rides.
You can use your Amsterdam & Region Day Ticket to visit the wind-water-beach area in IJmuiden by public bus 82 and you will reach IJmuiden in about 40 minutes.

The best way to visit the Dutch Dunes is by public bus 80 or by train. This depends on where you want to start. You can't use your ticket for the train unfortunately but you can use it for the bus.

The best way to visit the wind-water-beach in Wijk aan Zee is by train and public bus. Use the train to go to Beverwijk station and take the bus to Wijk-aan-Zee. You can't use your Day ticket for this transport, sorry.

The Amsterdam & Region Day Ticket costs €18.50. The card is available for purchase at the Visitor Information Centres in Amsterdam, selected hotels and campsites and ticket counters of the participating public transport companies, including:

Visitor Information Centres
GVB Tickets & Info: Amsterdam Central Station (Stationsplein), Bijlmer ArenA Station, Lelylaan Station & Zuid Station
EBS Tickets & Info: Amsterdam Central Station (IJ River side), Purmerend Tramplein, Edam bus station, Hoorn Central Station
Connexxion Tickets & Info: Amsterdam Airport Schiphol (Schiphol Plaza)

Special offer: Get out of town! Combine the Amsterdam & Region Day Ticket with the I amsterdam City Card. Explore the Amsterdam Area and its attractions and save money by picking up the Amsterdam & Region Day Ticket for only €10.