Package deals
For those who really want to enjoy a Pedelec and a taste of the good life we have some special package deals available. From a special picnic arrangement to a luxury stay and breathtaking meal at Duin & Kruidberg or hotel villa de Klughte.
Package deals
Picnic arrangment

Depending on your start location you can enjoy a ride through our national parc or the dunes of North-Holland. We will advise you for a beautiful trip and with a well-stocked picnic backpack and a bike map in hand, you'll embark on a beautiful bike ride. We will bring the bikes to your start location for some additional transport costs. You can book a picnic arrangement from € 55,- per person.

Cycling and sailing through the Zaan region for groups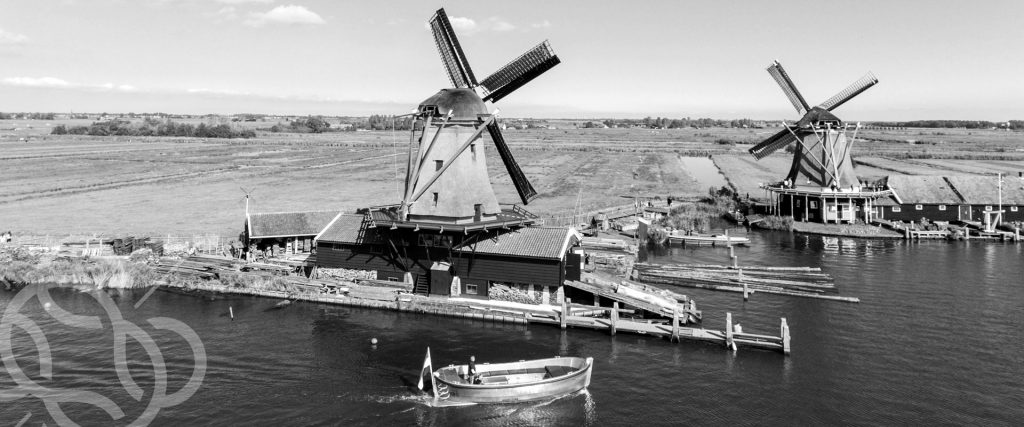 You will discover the beautiful and authentic part of the Zaan region by bicycle and by boat. First you cycle along the banks of the Alkmaardermeer over a part of the so-called ferry route. You cycle through polder countryside and small villages and on the way you occasionally cross a small canal with a ferry that in some cases you also have to operate yourself.
After the bike ride there will be a lunch break after which you will transfer to a boat to sail down the river Zaan towards the world famous Zaanse Schans. You sail through industrial heritage and past the many mills that are still standing here. Of course we stop at a mill that is still in operation to experience how this works. There may still be time to visit the Zaanse Schans itself, after which we will sail back across the Alkmaardermeer to Uitgeest.
The excursion is offered from April 1, 2020. Reservation for this trip is mandatory and it can only be canceled in extreme weather conditions. In case of rain we will provide alternative transport for the bicycles.
This day trip can be booked for an all-in amount of € 90 per person.
This day trip is available for groups from 6 – 12 persons.
More information about this tour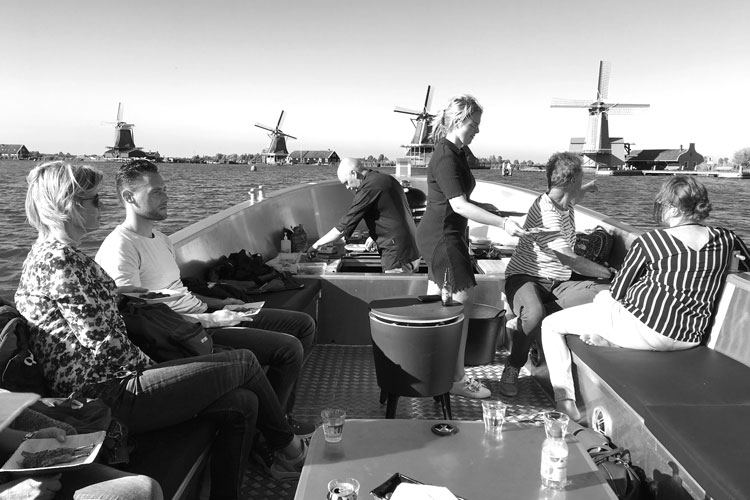 DenK with a sporty twist…

Combine sportiness with culinary enjoyment and you'll be guaranteed to return home revitalized. With a well-stocked picnic backpack and a bike map in hand, you'll embark on a beautiful bike ride. On this day you'll definitely be surprised by the relaxing Zuid-Kennemerland National Park. Following this sporty excursion, you will enjoy our chef's culinary creations in the evening. Afterwards you can dream away in your soft bed, tired but satisfied.
Contents DenK Bike package:
1 day pedelec rental
Bike map
Well-filled picnic backpack for lunch
Three course "Menu from the Market" in Brasserie DenK
Overnight stay in a patio room Duin & Kruidberg
Copious breakfast buffet in Brasserie DenK
€ 180.00 per person
This package price is per person, based on a two-person stay (single occupancy supplement starting at € 75.00) and depending on availability. The package price is including tourist tax and administrative costs.
More information about Duin & Kruidberg

Midweek Package 2 Days at hotel villa de Klughte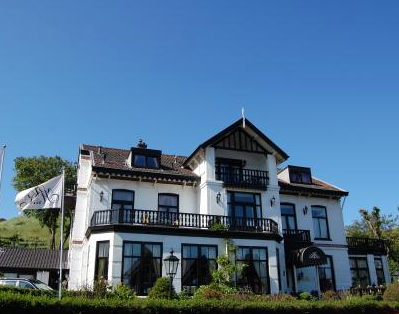 Arrival with a glass of champagne
pedelec for 2 days
Cycle maps
Two nights in a superior room or suite, depending on availability
Two extensive breakfasts
One 3-course meal at Puur Zee Bar-Brasserie
An entire evening with our 'Seafood Experience' menu
Coffee / tea with friandises
Arrival on Monday, Tuesday or Wednesday – Price: €550.- for 2 persons in a standard room
Arrival on Monday, Tuesday or Wednesday – Price: €382.50 in case of 1 person in a standard room
More information about Hotel de Klughte