Bike tours for Cruise Passengers
For Cruise Passengers docking at the Felison Cruise terminal or Felison Terminal in Ijmuiden there are several possibilities to enjoy their short stay in the Netherlands. With a pedelec it is easy to explore and experience the western part of North Holland. Besides our regular offer there are special trips made for cruise passengers. Depending on how long you stay you can choose what ever suites you best.
You can find Dutch Pedelec Tours outside the Cruise Terminal but be sure to make a reservation if you want to do a tour. In case of bad weather you can always cancel your reservation.
Haarlem and
the

national parc

From the Cruise Terminal you can make a trip through our national parc on to Haarlem. This will take you about an hour.

IJmuiden – Haarlem show on a larger scale

Cycling and sailing through the Zaan region for groups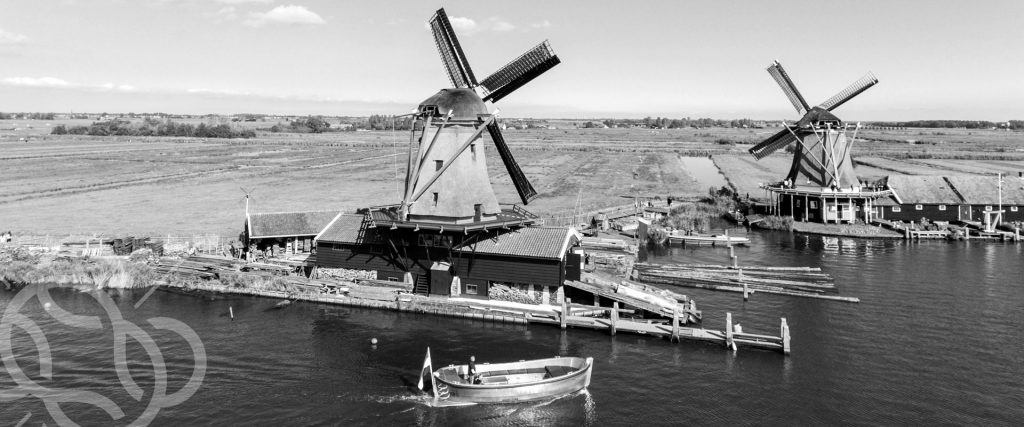 You will discover the beautiful and authentic part of the Zaan region by bicycle and by boat. First you cycle along the banks of the Alkmaardermeer over a part of the so-called ferry route. You cycle through polder countryside and small villages and on the way you occasionally cross a small canal with a ferry that in some cases you also have to operate yourself.
After the bike ride there will be a lunch break after which you will transfer to a boat to sail down the river Zaan towards the world famous Zaanse Schans. You sail through industrial heritage and past the many mills that are still standing here. Of course we stop at a mill that is still in operation to experience how this works. There may still be time to visit the Zaanse Schans itself, after which we will sail back across the Alkmaardermeer to Uitgeest.
The excursion is offered from April 1, 2020. Reservation for this trip is mandatory. In case of rain we will provide alternative transport for the bicycles. This excursion lasts approximately 6 hours and is therefore only available to passengers on ships that have been in port for at least 8 hours.
Cruise passengers are brought from the terminal to the starting point in Uitgeest and then dropped off at the terminal.
This day trip can be booked for a total of € 90 per person. This includes transportation from the terminal, the use of e-bikes, the boat trip and lunch.
More information about this tour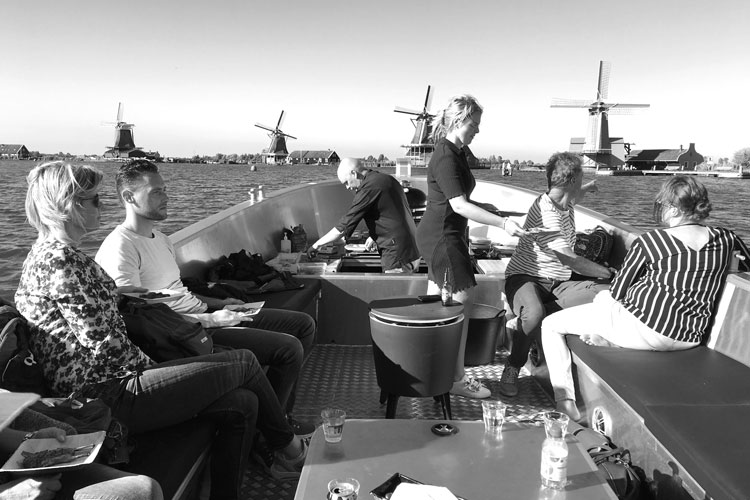 Am
ster

dam

You can even make a trip to Amsterdam if you want, this wil take you about 1,5 – 2 hours. So if you have the time visit Amsterdam by pedelec and you will get a beautiful trip along the Northsea Canal and through some very small typical dutch villages. This is probably the most relaxing way to visit Amsterdam.

IJmuiden – Amsterdam show map on a larger scale

The
Zaanse

Schans

The Zaanse Schans is one of the popular tourist attractions of the region and an anchor point of ERIH, the European Route of Industrial Heritage. It has a collection of well-preserved historic windmills and houses; the ca. 35 houses from all over the Zaanstreek were moved to the museum area in the 1970s. This route is about 17 miles and you will have to cross the North-Sea Canal by ferry. In about 1,5 hour you will reach the Zaanse Schans.

Route Zaanse Schans show on a larger scale

To be sure you have a reservation. In case of bad weather you can allways cancel your reservation.
Use mobile
WI-FI

during your trip

We can provide you with a mobile WiFi router so you can use the internet during your trip, and don't have to roam, to get more information.
Information about
cycling in

the Netherlands

There is a very good site in english with information about cycling in the Netherlands made by some very enthusiastic british cycle fans.
Check this site to prepare yourself: