Warning: Use of undefined constant url - assumed 'url' (this will throw an Error in a future version of PHP) in /home/k1736/public_html/wp-content/themes/colorwaytheme/functions/inkthemes-functions.php on line 194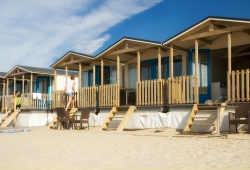 Posted on March 8, 2017 by admin in News

We are thrilled to present you two new partners. Both partners fit perfectly well to our mission so we are proud to present them. For a day trip from Amsterdam you can spent a weekend or midweek at the North Sea coast and when you want to stay at an Houseboat in Amsterdam you have […]

No Comments. Continue Reading...
Posted on April 27, 2015 by admin in News

There's nothing better than a bouquet of spring flowers… unless you live near the tulip fields in Holland. For a month and a half ever year, millions of brightly colored blooms turn the landscape into a panorama of color. The video above, shot with a DJI Inspire 1 drone, was captured above some epic flower […]

No Comments. Continue Reading...